Israel Approves Inojex Needle-Free Injector Distribution
Approval Expands Inolife's Global Reach and Mission to Inject Well-Being Through Innovation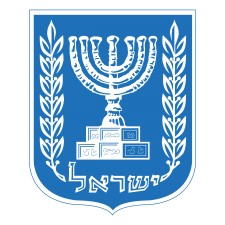 TORONTO, September 4, 2019 (Newswire.com) - ​​​​Inolife R&D Inc. ("Inolife"), an emerging life science company and innovation leader in comprehensive needle-free injectable solutions, is pleased to announce Israel's Ministry of Health (MOH) granted regulatory approval to distribute the Inojex needle-free injection device in Israel.
Inolife President and CEO Michael Wright said, "It's our mission to improve healthcare injection safety and efficacy around the world. This approval represents another milestone in our global expansion plans. We are now authorized to distribute our needle-free injectors in over 40 countries globally."
Inolife's injectors deliver a fine stream of medication under the skin without a needle. The technology makes injections virtually pain free while eliminating a whole suite of needle-related problems such as needlestick injuries, cross-contamination, toxic waste management, tissue damage, scarring, etc.
The Israeli market desperately needs innovative diabetes management solutions. According to the International Diabetes Federation's (IDF), the Central Bureau of Statistics (CBS) identifies diabetes in Israel as the cause of the third-highest mortality rate among countries in the Organization for Economic Cooperation and Development (OECD). Israel's diabetes mortality rate is exceeded only by Turkey and Mexico.
In comparison, diabetes is the ninth leading cause of death in Canada and the U.S. "People with diabetes have enough to worry about without adding the related burden caused by traditional injection. We are happy to deliver innovative solutions to help improve people's well-being," said Wright.​
Inojex is also a solution that helps patients and physicians better manage unmet medical needs. Hospitals and clinics delivering treatment in urology, oncology, rheumatology, and other conditions where subcutaneous injection is required will now be able to access Inojex.
ABOUT INOLIFE R&D INC./INOLIFE SCIENCES
Inolife R&D Inc. is a life science company and an innovation leader in needle-free injection technologies. Inolife develops, advances and commercializes needle-free injection technologies. The company takes advantage of novel liquid jet and ballistics-based epidermal drug injection techniques that improve patients' quality of life by making medicines easier to administer, work better, and remove the anxiety and inconvenience associated with hypodermic needle injections. For more information about Inolife and its products, visit www.inolifesciences.com.
FORWARD-LOOKING STATEMENTS
Certain statements contained herein are "forward-looking" and are based on the opinions and estimates of management or on opinions and estimates provided to and accepted by management. Forward-looking statements are subject to a variety of risks and uncertainties and other factors that could cause actual events or results to differ materially from those expressed or implied.
Contact:
Michael Wright
President & CEO, Inolife R&D Inc.
Email: mwright@inolifesciences.com
Source: Inolife Sciences
Share:
---
Categories: Healthcare and Medical News
Tags: approval, inojex, inolife, israel, needle-free
---
Inolife R&D Inc.
1, Yonge Street (Suite 1801)
Toronto, Ontario M5E 1W7
Canada