Inolife Nominates Dr. Richard Gallo to its Advisory Board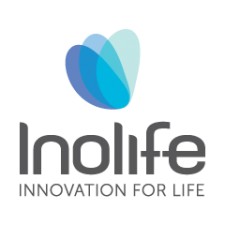 Toronto, Ontario, Canada, May 2, 2018 (Newswire.com) - Inolife R&D Inc. ("Inolife"), an emerging specialty Medical Device Company, announced today the Nomination of Dr. Richard Gallo to its Advisory Board. The addition of Dr. Gallo's 20 years of experience will allow Inolife to continue positively impacting the world through the various markets its research and development technologies are serving.
Dr. Gallo is an Interventional Cardiologist/Clinical Researcher at The Montreal Heart Institute, and an Assistant Professor of Medicine at the University of Montreal. He formerly trained at the Icahn School of Medicine at the Mount Sinai Hospital in New York City. Dr. Gallo published extensively on the role of Coagulation and Thrombosis in Acute Coronary Syndromes.
"The time has come in 2018 that we evolve away from something that is as archaic and actually a little bit cruel, such as needles, to something that is less traumatizing physically and psychologically for the patients," said Dr. Gallo.
Interventional Cardiology is a field where catheters are used to perform coronary angioplasty often with stents. Patients necessitate local anesthesia to get the procedure started. Often times, the most unpleasant aspect of these procedures, and the part most patients tend to recall with apprehension, according to Dr. Gallo, is not undergoing the procedure itself, but the local pain inflicted by the needle injection compounding their underlying stress and anxiety.
Michael Wright, President & CEO of Inolife, said that Dr. Gallo's nomination to the Advisory Board represents a tremendous asset for the company. "Dr. Gallo's expertise in Acute Coronary Syndromes and Thrombosis will help us improve our novel drug delivery technologies."
Dr. Gallo plans to work on the development of needle-free drug delivery mechanisms for use with anticoagulants such as Heparin and other anticoagulants as well as promote their use with novel injectable cholesterol lowering drugs such as PCSK9 Inhibitors. He also intends to advance the use of needle free delivery of anesthesia during percutaneous interventional procedures. In Dr. Gallo's opinion, this simple adjustment is perceived as an important and efficient way to improve patients' adoption and compliance to treatment. He says, "It is time for new, simplified technology to take a larger role in modern medicine and patient care!"
About Inolife R&D Inc. / Inolife Sciences Corporation
​Inolife R&D Inc. is an emerging specialty medical device company focused on developing and commercializing novel drug delivery technologies. Inolife commercializes patented and FDA-cleared needle-free injection devices. The company was founded to take advantage of novel techniques of the liquid jet and ballistics-based epidermal drug injection that improve patients' quality of life by making medicines easier to administer, work better, and remove the anxiety and inconvenience associated with hypodermic needle injections.
For more information about Inolife and its products please visit www.inolifesciences.com.
Contact:
Michael Wright
President & CEO, Inolife R&D Inc.
Phone: 1 (866) 834-3777
Email: mwright@inolifesciences.com
Source: Inolife R&D
Share:
---
Categories: Healthcare and Medical News
Tags: Advisory Board, Cardiologist, Inolife, Needle-Free, Nomination, PCSK9, Richard Gallo

Martin Beland
VP of Marketing & Communications, Inolife Sciences Corporation
Inolife Sciences Corporation
1, Yonge Street (Suite 1801)
Toronto, Ontario M5E 1W7
Canada