Inolife is Joining the Fight to Cure Cancer
Inolife partners with the University of Ottawa/CHEO-RI to work on genetically-engineered viruses to treat cancers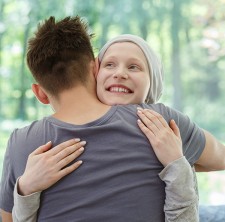 TORONTO, September 7, 2018 (Newswire.com) - Inolife R&D Inc. ("Inolife"), an emerging life science company and an innovation leader in comprehensive and cutting-edge injectable pharma solutions, announces a partnership with the University of Ottawa/Children Hospital of Eastern Ontario Research Institute (CHEO-RI) to work on genetically-engineered viruses to treat cancers such as breast and melanoma.
Dr. Nadeem Siddiqui, Chief Scientific Officer at Inolife, says: "We are extremely pleased to collaborate with the CHEO-RI and apply the Inojex system for the delivery of oncolytic viruses to treat cancer. The use of needles for administering the oncolytic viruses comes with the risk of perforating the tumors, which can result in the spread of the cancerous cells to other parts of the body. An essential advantage of the Inojex system is its ability to uniformly dispense the medication around the tumors in a spray-like pattern without the risk of perforating them, which represents a major breakthrough."
As a researcher in virology and oncology, I am excited to work with Inolife as the utilization of their technology has the potential of greatly improving oncolytic viral therapies, first by increasing the sought-after infection of more cancer cells, and second by stimulating greater anti-tumor immune responses. We are looking forward to discover the opportunities that needle-free technologies present.
"We believe the Inojex Needle-Free Injection system will allow for better dissemination of oncolytic viruses/vaccines within tumor tissues, and its spray-like distribution could result in augmented anti-tumor immune responses, ultimately providing greater cancer control and treatment," said Dr. Tommy Alain, Assistant/Associate Professor and Group Leader at CHEO-RI.

CHEO-Research Institute (CHEO-RI) is one of the largest pediatric research institutes in North-America dedicated to finding less toxic ways to cure cancer and bring these novel treatments to clinical trials to save lives in children and adults. Dr. Tommy Alain's lab at CHEO-RI specializes in the study of viral-immunotherapeutics, an approach that uses oncolytic viruses to eliminate cancer cells and boost anti-tumor immune response rates in a broader population.

According to the "Therapies for Resistant and Recurrent Metastatic Cancer" report published in 2017, "Cancer rates as the second leading cause of death by disease in the world. With over 8 million deaths, resistant and recurrent metastatic disease is the cause of over 90 percent of these deaths in modern economic societies. By 2030, the global burden is expected to grow to 21.7 million new cancer cases and 13 million cancer deaths simply due to the growth and aging of the population." The same report noted that the cancer therapeutics market was valued at $121 billion in 2017 and is expected to reach $172.6 billion by 2022. 

Michael Wright, President & CEO of Inolife, added, "Humanity has fought to end this disease in its many forms for decades. Needle-free technology will transform the cancer treatment industry – for both patients and for providers, the inroads made by Dr. Alain and his team are inspiring, and it is a privilege to be able to have our technologies contribute to a solution that will make a significant difference in the treatment of a devastating illness."

Dr. Alain echoed Mr. Wright's comments. "As a researcher in virology and oncology, I am excited to work with Inolife as the utilization of their technology has the potential of greatly improving oncolytic viral therapies, first by increasing the sought-after infection of more cancer cells, and second by stimulating greater anti-tumor immune responses. We are looking forward to discover the opportunities that needle-free technologies present."

For more information about Inolife and its products, please visit www.inolifesciences.com.

Contact:
Michael Wright
President & CEO, Inolife R&D Inc.
Phone: 1 (866) 834-3777
Email: mwright@inolifesciences.com

About Inolife R&D Inc. / Inolife Sciences Corporation
Inolife R&D Inc. is a life science company and an innovation leader in needle-free injection technologies. Inolife commercializes patented and FDA-cleared needle-free injection technologies. The company was founded to take advantage of novel techniques of the liquid jet and ballistics-based epidermal drug injection that improve patients' quality of life by making medicines easier to administer, work better, and remove the anxiety and inconvenience associated with hypodermic needle injections.

FORWARD-LOOKING STATEMENTS
Certain statements contained herein are "forward-looking" and are based on the opinions and estimates of management, or on opinions and estimates provided to and accepted by management. Forward-looking statements are subject to a variety of risks and uncertainties and other factors that could cause actual events or results to differ materially from those expressed or implied. Readers are therefore cautioned not to place reliance on any forward-looking statement.

Source: Inolife Sciences

Share:
---
Categories: Healthcare and Medical News
Tags: cancer treatment, CHEO, Inolife, University of Ottawa
---

Martin Beland
VP of Marketing & Communications, Inolife Sciences Corporation
Inolife Sciences Corporation
1, Yonge Street (Suite 1801)
Toronto, Ontario M5E 1W7
Canada