Inolife Has Contracted LOK North America to Spearhead Its ISO 13485 Quality Management System Certification and Initiate Its Health Canada Medical Device Licensing
Inolife takes further steps to meet the needs of the medical community through extended partnership, training, and systematization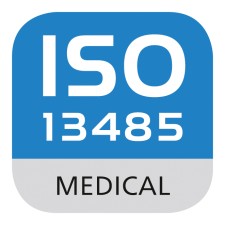 TORONTO, April 26, 2018 (Newswire.com) - Inolife R&D Inc. ("Inolife"), announces it has partnered with LOK North America to lead its ISO 13485 Quality Management System review and implementation and initiate its Health Canada Medical Device Licensing. Through this partnership, Inolife will continue to maintain the highest standards of quality control while meeting Health Canada licensing requirements in continued efforts to positively impact the world through the various markets its research and development technologies are serving.
The proposed partnership will target a number of areas of Inolife's business, mainly through documentation and systematization of internal processes and quality management systems, in order to better prepare Inolife for external audits and help in obtaining ISO 13485: 1026 (MDSAP) accreditation.
"We are thrilled to partner with LOK North America, a leader in providing quality systems implementation, management and regulatory solutions for Health Canada licensing," states Michael Wright, President & Chief Executive Officer of Inolife. "This partnership is another expression of the many ways we are continuing to grow our organization, meet the needs of the medical community and continue our mandate to help as many people as we can with our research, innovation, and devices."
"LOK North America was created with the firm belief that the whole is greater than the sum of its parts and that the combined expertise of seasoned professionals forms a brain trust essential to the creation of value", said Louis-Paul Marin, president of LOK North America. "We are excited and proud to offer our quality-assurance and regulatory compliance expertise in the medical device industry to Inolife and help such a high-class organization in its goal to reach new heights."
About Inolife R&D Inc. / Inolife Sciences Corporation
Inolife R&D Inc. is an emerging specialty medical device company focused on developing and commercializing novel drug delivery technologies. Inolife commercializes patented and FDA-cleared needle-free injection devices. The company was founded to take advantage of novel techniques of the liquid jet and ballistics-based epidermal drug injection that improve patients' quality of life by making medicines easier to administer, work better, and remove the anxiety and inconvenience associated with hypodermic needle injections.
For more information about Inolife and its products please visit www.inolifesciences.com.
Contact:
Michael Wright
President & CEO, Inolife R&D Inc.
Phone: 1 (866) 834-3777
Email: mwright@inolifesciences.com
About LOK North America Inc.
LOK North America is located in Metropolitan Montreal, at the heart of the life science and medical technology environment. They provide targeted assistance to domestic and international clients to help them comply with medical device and IVD regulatory, quality-assurance and clinical requirements worldwide. LOK supports them in the development, testing and governmental approval processes, compliance quality assurance systems, post-marketing compliance, market access and partnering with high quality distributors.
LOK is also proud to have a unique offering and provides multiple options/solutions to manufacturers entering the Canadian market.
Contact:
Louis-Paul Marin
President, LOK North America
Phone: 1 (450) 781 1578
Email: marin.lp@lok-corporation.com
Source: Inolife R&D
Share:
---
Categories: Healthcare and Medical News
Tags: Inojex, Inolife, ISO 13485, LOK, Medical Device, Needle-Free
---

Martin Beland
VP of Marketing & Communications, Inolife Sciences Corporation
Inolife Sciences Corporation
1, Yonge Street (Suite 1801)
Toronto, Ontario M5E 1W7
Canada