Inolife Enters Into an Agreement With Sanzyme for Gonadotropin Kinetics and Bio-Equivalence Validation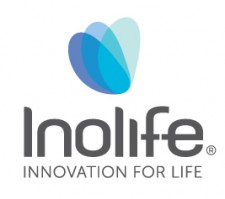 TORONTO, June 4, 2018 (Newswire.com) - Inolife R&D Inc. ("Inolife"), an emerging life science company and an innovation leader in needle-free injection technologies, today announced that it has entered into an agreement with India-based pharmaceutical manufacturer Sanzyme Private Limited ("Sanzyme").
Under the terms of the agreement, Inolife will work with Sanzyme in identifying Pharmacokinetic profile and evaluate Bio-equivalence of Gonadotropin for Pre-Filled Syringe application when delivered by way of needle-free injections. The Human Chorionic Gonadotropin (HCG) is a $430M USD Market in 2018, and is expected to reach $533M USD by 2022.
Sanzyme currently markets the following Gonadotropin products in pre-filled syringes (PFS):
1-   Endogen PFS – Highly purified FSH 75/150 IU Follicle Stimulating Hormone
​2-   Gynogen PFS – Highly purified HMG 75/150 IU Human Menopausal Gonadotropin
3-   Pubergen PFS – Highly purified HCG 5000 IU Human Chorionic Gonadotropin
Using Inolife's needle-free technology, Sanzyme will conduct a single dose Pharmacokinetic study to evaluate Bio-equivalence of PK parameters (Cmax, Tmax, AUC. Plasma half-life) of Needle-free injector (NFI) Gonadotropin versus PFS Gonadotropin in healthy Female volunteers. With the objective of diligently obtaining regulatory approvals, a phase III study to evaluate the Safety and Efficacy (non-inferiority) of the Needle-Free Injections of Gonadotropin will also be conducted.
Michael Wright, President & CEO of Inolife sees this as an important step in getting closer from having a huge positive impact on women affected by infertility. "Inolife is excited by the prospect of working with Sanzyme on a safer and pain-free delivery of Gonadotropin. We recognize the opportunities that this pharmaceutical partnership brings, and we are pleased to begin our relationship together." Celebrating the important milestone reached, Inolife's President & CEO further added that this relationship is perfectly aligned with Inolife'​s development and distribution strategy, and is a clear expression of the company's desire to take a strong stand in the life science sector.
About Inolife R&D Inc. / Inolife Sciences Corporation
Inolife R&D Inc. is a life science company and an innovation leader in needle-free injection technologies. Inolife commercializes patented and FDA-cleared needle-free injection devices. The company was founded to take advantage of novel techniques of the liquid jet and ballistics-based epidermal drug injection that improve patients' quality of life by making medicines easier to administer, work better, and remove the anxiety and inconvenience associated with hypodermic needle injections.
For more information about Inolife and its products, please visit www.inolifesciences.com.
Contact:
Michael Wright
President & CEO, Inolife R&D Inc.
Phone: 1 (866) 834-3777
Email: mwright@inolifesciences.com
FORWARD-LOOKING STATEMENTS
Certain statements contained herein are "forward-looking" and are based on the opinions and estimates of management, or on opinions and estimates provided to and accepted by management. Forward-looking statements are subject to a variety of risks and uncertainties and other factors that could cause actual events or results to differ materially from those expressed or implied. Readers are therefore cautioned not to place reliance on any forward-looking statement.
Source: Inolife
Share:
---
Categories: Healthcare and Medical News
Tags: Gonadotropin, Inolife, pharmacokinetic, Sanzyme

Martin Beland
VP of Marketing & Communications, Inolife Sciences Corporation
Inolife Sciences Corporation
1, Yonge Street (Suite 1801)
Toronto, Ontario M5E 1W7
Canada