Inolife Announces Trevor Arsenault as Chief Operating Officer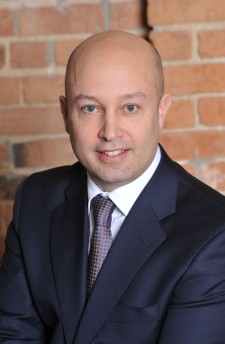 TORONTO, August 28, 2018 (Newswire.com) - Inolife R&D Inc. ("Inolife"), an emerging life science company and an innovation leader in comprehensive and cutting-edge injectable pharma solutions, is pleased to announce that after an extensive international search and vetting process, Trevor Arsenault has been named as Chief Operating Officer.
Trevor is a skilled and formidable leader in the pharmaceutical industry. His experience includes work as Vice President for Virology and Immunology and Director of Global Market Access for Immunology at Bristol-Myers Squibb, after which he worked for nearly six years as Vice President and General Manager of International Business at Pharmascience. His tenure at Pharmascience was followed by a role as Vice President of Business Development and Alliances for Klox Technologies.
In addition to his work, Trevor served the adolescent and young adult cancer community by creating strategic partnerships with recognizable industry leaders during his two-year mandate as President of the Board of Directors at Venturing Out Beyond Our Cancer (VOBOC).
"The role of COO is critical to our business success and we are thrilled to have Trevor joining the team," said Michael Wright, President & Chief Executive Officer of Inolife. "Naming Trevor as our COO further confirms our commitment to creating the world's best needle-free injectable solutions for the cure and care of the global patient community. His previous experience in leadership at important pharmaceutical companies is an important asset for Inolife and it will have a significant impact on the execution of our strategic plan. Having Trevor as the COO of Inolife is an honour, and I am proud to welcome him to the team."
"I am delighted to be joining the Inolife team at this important time for the company," said Arsenault. "I look forward to using all the experience and industry knowledge I have gained throughout my career. These solutions and the company are exceptional, and I am energized to have a leadership role in launching these groundbreaking innovations. This is a great opportunity for everyone involved, but a life-changing opportunity for patients and the entire medical community. This is the future and I'm excited to be part of it."
Source: Inolife Sciences
Share:
---
Categories: Healthcare and Medical News
Tags: Chief Operations Officer, COO, Trevor Arsenault

Martin Beland
VP of Marketing & Communications, Inolife Sciences Corporation
Inolife Sciences Corporation
1, Yonge Street (Suite 1801)
Toronto, Ontario M5E 1W7
Canada